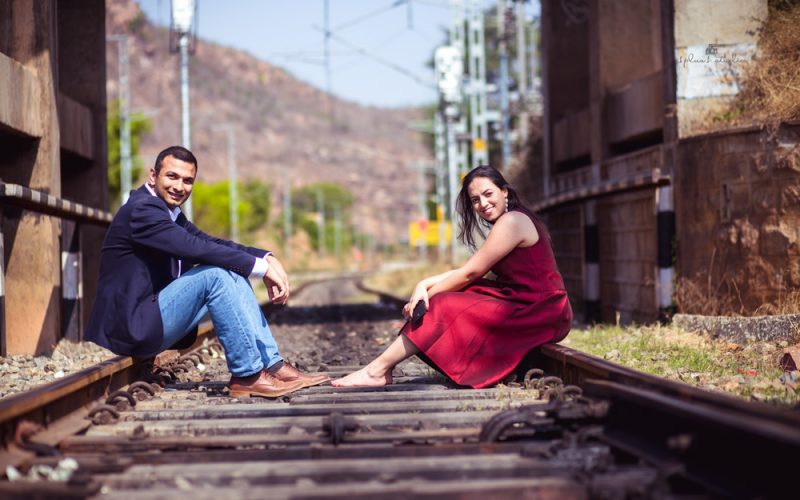 A human life has oceans of emotions. Without them, perhaps life cannot be lived. Even how one can express without them. Without feeling and living any emotion, life is waste, an utter waste it is. It is the thing for which we live; to experience and feel all the emotions. Some we want to of love and some get automatically tasted of hate and anger, and related. There are always memories of them what we have gone through.
It is always a memory that we have at the beginning of life and at the end of it. It depends on you what you want to remember of it or what not. But you definitely want to remember and cherish your wedding and the moments you spent in it when you see it after several years of time. And it is only possible when your wedding is photographed nicely by an experienced, creative and professional photographer.
Wedding photography is not a new trend. It was always there but the mediums to capture it were different. Now, in today's time it is not of much headache and pain. You click it and you get it of whatever photo you want by the help of a camera. It can capture all whatever you want.
A wedding photography is all about capturing the moments. Those beautiful moments that you want, may come again and again because you want to live them again and again. Although in reality it is not possible but could be when you feel those feelings through your photographs. There are two types of wedding photography: one is posed and another is candid. Both ways are used according to requirements and style you have chosen for your wedding.
Nowadays couples have their lots of wants and they want to fulfill them all whether it is about pre wedding photography, wedding, honeymoon shoot or other if a couple has some different plans! In whatever theme you get them, they should be creative and professional, which is only possible by an experienced and professional photographer. So one tip is for you that whenever you hire a photographer for your wedding, hire one who has years of experience seeing their portfolios and according to a budget you have.
A photographer's portfolio is the main thing which can give you a glimpse of his/her experience in the field. There are many in the market who claim that they know the wedding photography, though in reality they do not know how to hold a camera. You should never get in the web of these fraud people who can ruin your whole wedding, and you even do not know until your wedding album come. In this way, your money gets also wasted.
Even budget matters too. Those who have years of experience in the wedding photography, they charge higher and those who are newer in the field but with potential, charge lower. The choice is yours which one you select. Though both give you the best results. If your wedding is in Delhi and you want an experienced photographer but confused about the budget, then here is the pre wedding photography in Delhi with price list, from which you can get an idea about which one is best for you.
Here is the most popular Pre Wedding Photography Packages Prices in Delhi by Different Prewedding Shoot Photographers
| | | |
| --- | --- | --- |
| 1 | Frolic Studio | 12000 Per Day |
| 2 | Decent Digital | 8000 Per Day |
| 3 | Ajna Media and Entertainment | 18000 Per Day |
| 4 | Wedding Fever Films | On Demand |
| 5 | Bhaven Jani Photography | 60000 Per day |