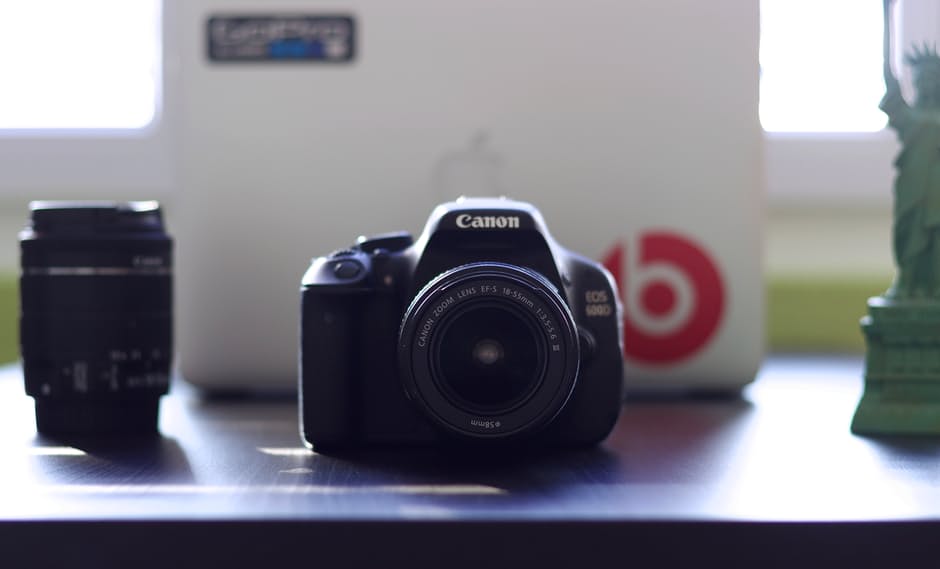 If you are looking for a place to buy DSLR Camera or any other Photography related Products, You are at the right place. We have some best recommendations to buy Cameras and equipments in Bangalore.
Amazon and Flipkart are still the popular platforms to buy DSLRs and Photography equipment in Bangalore. Reasons being, They deliver best quality products, prices are comparatively better than physical stores and they have easy product return option up to 30 days where you can return products if you wish to. There would be manufacturer warranty on these products too.
Check some of the Best offers from Amazon:
To Explore Cameras from Flipkart click on the Banner below:
Other Options are below:
Best place to buy DSLR cameras and equipment in Bangalore
1. Anish George – Kannur Kerala
Anish George is one of the finest DSLR and Photography equipment dealers in India, he is well known for fastest delivery of Photographic equipment with lowest rates possible. Anish delivers equipment from Kerala to almost all major places in India. The best thing about Anish George is the positive reviews he gets on his Business Page. If you are comfortable to do online Transactions, Consider Anish George Video Links as first priority.
Anish George Video links Address:
Nexgen Image Gears PP-XVI-175/A,
John Mill Road,
Kannur – 670002 Kerala,
Phone Number +91 95264 24999.
Email: contact@videolinks.com
2. Foto Circle :
Fotocircle is one of the leading camera dealers in Bangalore. Head office is located near Anand Rao circle. If you are not comfortable in buying cameras online you can keep foto circle as an option. Many people complain saying their customer support is bad. Photo circle also sells camera related equipment such as Lenses, battery, backdrops etc.
Foto Circle Address
FOTO CIRCLE (H.O)
NO.G,7,8,9, Brigade Plaza,
S.C.Road, Near Anand Rao Circle, Bangalore-560009
Tel: +91-80-22874356/ +91-08-22872572/ +91-08-41133981
Email: support@fotocircle.com
FOTO CIRCLE (Koramangala)
Gowravi Mansion, #99/B-1, KHB Colony, Next to Prasanna Ganapathi temple
80 ft Road, Koramangala 5th Block
Bangalore-560095
Tel: +91-80-40953350/ +91-80-25521879
Email: support@fotocircle.com
FOTO CIRCLE (Orion Mall)
Portrait Lounge, #103, First Floor, Orion Mall
Dr. Rajkumar Road,
Bangalore-560055
Tel: +91-80-22682164
Email: support@fotocircle.com
3. RK Photoguide
RK Photoguide is located at Tajmahal Hotel Building, 5th Main, Gandhinagar Bangalore. They too have a good collection of Cameras, lenses, Flashes and other Photography equipment. You can compare quotation between Photocircle and RK Photoguide before making the purchase.
RK Photoguide Address:
No.11, Tajmahal Hotel Building, 5th Main,
Gandhinagar, Bengaluru, Karnataka 560009
Phone Number: 080 2235 0586
4. GK Vale Camera Store
When it comes to Professional Photography, no one can beat GK Vale. There is some news that GK Vale has direct distribution tie-up with Canon, however, they deal with all major brands including Canon, Nikon, Olympus, Sony Etc. Rates seem little costly at GK Vale when compare with other parties.
GK Vale Camera Store Address
GK Vale Camera Store Davanam Emporium
# 103, Davanam Emporium, No 46, M G Road,
560 001 Bangalore
(080) 4147 3629
Phone: (080) 4147 3629
GK Vale Camera Store Malleshwaram Branch
Manthri Mall S-42, 2 nd Floor, Mantri Mall Sampige Road, Malleshwaram
560003 Bangalore
(080) 22667017
Phone: (080) 22667017
GK Vale Camera Store Jayanagar Branch
61/63, 8(B), Main Road 27th Cross, 4th Block,1stFloor Opposite to Nilgiris Jayanagar
560 011 Bangalore
(080) 4121 0150
Phone: (080) 4121 0150
GK Vale Camera Store Koramangala Branch
No: 8572, 1st Cross Koramangala
560034 Bangalore
(080) 409806190
Phone: (080) 409806190
GK Vale Camera Store Indira Nagar Branch
No 7, CMH Road Indira Nagar, Next to K F C
560 038 Bangalore
(080) 41261604
Phone: (080) 41261604
GK Vale Camera Store R.T. Nagar Branch
No 1/1, 1st Main Road R.T. Nagar
560 032 Bangalore
(080) 4169 7888
Phone: (080) 4169 7888
GK Vale Camera Store BTM Layout Branch
No.61,12th Cross,7th Main, 2nd Stage BTM Layout.
560 076 Bangalore
(080) 4120 0404
Phone: (080) 4120 0404
5. Dass Camera Citi
Dass camera Citi at Brigade Road, Bangalore is one of the oldest and trusted photography Sales Center in Bangalore. One of the specialties is that at Dass camera Citi, they even sell antique cameras in good condition. 
Address DASS Camera Citi
Shop #6&7, Saint Patrick's Church Complex,
Brigade Road, Bangalore.
Email : dasscameraciti@gmail.com
Phone Number: 9886084550,
080 4112886, 080 41128887
6. Flipkart – Amazon – Snapdeal
I need not explain why you should buy Cameras from E-commerce giants like Flipkart and Amazon. Nowadays even Paytm is making a mark in consumer electronics Industry. Some people say its absolutely safe to buy cameras from Flipkart, Amazon, and Paytm and some people say that its risky to buy them online. We have bought a couple of cameras from Flipkart and Amazon but haven't found any issues so far. These 3 are the best market place to buy DSLR online.
Hope this article helped you to find a place to buy DSLR of your choice in Bangalore.
Do you own a camera? If yes, Where did you buy it? Share your experiences in comments.
Photopedia Rating
Summary
This article Titled "Best place to buy DSLR cameras and equipment in Bangalore" Gives the best knowledge to readers. Authors of Photopedia gives 4.6 Out of 5 Rating.