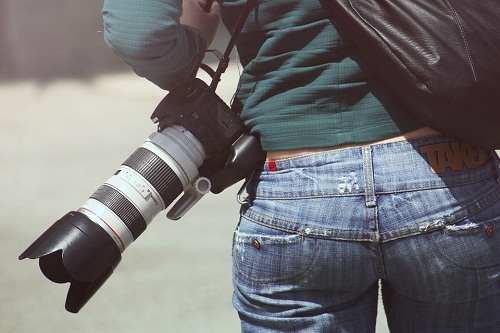 There are many Photographers in India, who have achieved a lot in photography. Though it is very difficult to say who are the best photographers in India, We have somehow managed to pick some of the Top Photographers.
Here is the list of Top Photographers of India

Hari Menon – Travel Photographer
Hailing from a village near Cochin called North Paravur, Hari Menon is an eye-catcher. He knows how to gain his audience's attention through the photos that he has taken. He is a self-made instinctive and a freelance travel photographer. He clicks images of all kinds, from landscape to portrait and from abstract to reality. He is specialised in travel, advertising, fashion and commercial photography. His works are surely jaw-dropping.
Here are few of his works.
Reach out to him at [email protected]
Neeta Shankar – Wedding Photographer
Neeta Shankar is an R&D engineer-turned full-time photographer based in Bangalore. She is a travel and wedding photographer. She is too good at Candid Wedding Photography. Her photo shoots and her very natural appearing post processing talks about her and her skills. Photography was just her hobby at first, which later on inculcated too much of curiosity in her that she decided to quit her job as an R&D engineer and hold onto photography for the rest of her life. She has been a speaker at the Bangalore Wedding Meetup 2015, and the Adobe Photography Symposium 2014 and mentor for the Adobe Photography Virtual Series. She has also served on the panel of judges at the Canon PhotoMarathon India 2014. She has been popularly featured by several leading newspapers and magazines.
Here are few of her works.
Reach out to her at [email protected]
Sudhir Shivaram – WildLife Photographer
Sudhir Shivaram is one of the well-known Indian Wildlife Photographer and an entrepreneur. He is also the founding member of the non-profit photo sharing site India Nature Watch.Sudhir worked in the IT industry but was passionate about wildlife photography. He never let go of his interests towards the wildlife. He travels around the world pursuing and being immersed in his passion.
Sudhir was a brand ambassador for Canon India and also was a Canon contract photographer. He received Sanctuary Asia Wildlife Photographer of the Year in 2012 and has been recognised a couple of times as the most influential person in the photography industry.
Check out his online photography learning website.
For workshops and photo tour related info, reach out to him at [email protected]
Jayanth Sharma – Wildlife Photographer
Born in the cultural capital of Karnataka, Mysore City, Jayanth Sharma grew up listening to jargons and terms related to photography as a child. He was strongly influenced by his father who owned a Commercial Photography Studio in Mysore. Initially, he hardly had any interests towards photography. He realised that it was his inclination towards wild that dragged him into the field. In the recent years, he established himself to be one of the famous Natural History photographers. He travels to click and make reports and stories on birds and animals for the sole purpose of creating awareness on the importance of conserving wildlife in India.
He has not only won awards in wildlife photography but also recognitions in magazines and publishing houses. Jayanth loves to travel and supposes to travel around the whole world before he leaves.
He co-founded toehold and his works can be found at his website: www.wildlifetimes.com
Anushka Menon – Fashion Photographer
Studied Art Design and Communication from RMIT University in Melbourne, Australia; Anushka Menon knew that photography was her thing and started on the venture to pursue it. During her first days, she struggled a lot seeking a mentor to guide her on her way. She started out on her own since no one took her for an assistant. She set her foot in the photography field when she was 19. She began her career in 2005 as one of the youngest female photographers out here and now specialises in beauty, fashion and advertising. She won Fashion Photographer of the Year award at the Marie Claire Fashion Awards 2011.
She comes from New Delhi and her biography goes by the name "I live in a crazy city with beautiful people… and I love to take photographs."
Ajay Menon Travel Photographer 
This extremely talented photography enthusiast and a professional hails from Kochi, Kerala.He is well-known on Facebook for his enticing works in the field of photography. He handles more than 400,000 followers on his Facebook page Ajay Menon Photography. Ajay Menon travels the country seeking spots to exploit his awesome photography skills and produce outstanding images.
He is one of the commendable photographers in India.
Auditya Venkatesh – Travel and Wedding Photographer
Auditya is a Bangalore based 28-year-old self-taught photographer who quit a promising career in Chartered Accountancy to pursue his passion. Auditya who was always interested in photography now aces travel, close-up and candid. He took up full-time photography in 2009-10. Social media has helped him a lot throughout. He believes in work up, save, fund yourself, go broke and work again. He now enjoys a massive follower's ocean of over 800,000 followers on Facebook and over 148,000 followers on Instagram. Auditya Venkatesh(audiphotography) is one of the best photographers in India.
Raghu Rai
Raghu Rai is a well-known Indian photographer and photojournalist. He started photography at his age of 23 in 1965. He worked as photographer and editor for various news weeklies and magazines; including India Today in which he worked as Picture Editor-Visualizer-Photographer. He was awarded Padmashree in 1972. He also received Photographer of the Year award in the United States for the story "Human Management of Wildlife in India". His photo essays have appeared in many of the world's leading magazines and newspapers.
Born and brought up in India, for him India is his whole world. Probably the only photographer who prefers to photograph his own home land and people as he feels it is his responsibility to go on and explore the ethos and power of an ancient civilisation of his own country than dabble in all kinds of travel abroad.
Raghu Rai has produced more than 30 books on life and themes on India.
He lives in Delhi with his family and continues to be an associate of Magnum Photos.
Dabboo Ratnani – Fashion Photographer 
Dabboo Ratnani, one of the legendary fashion photographers India has ever had is highly famous for his annual calendar. He is the cover photographer for all leading magazines like Cosmopolitan, Filmfare, Hi Blitz, Ok India and so on. Not to forget about his annual calendar. It has become a highly notable showbiz event since its first publication in 1999.
Ratnani is one of the prominent portrait and celebrity photographers in the Indian Cinema.
Website: www.dabbooratnani.com
Atul Kasbekar – Fashion Photographer 
Atul Kasbekar is not only the top among the Indian fashion photographers but also a Bollywood film producer. He is recognized for his Kingfisher Calendar shoots. Atul was also the honorary chairman of the Photographer's Guild of India.Atul started his professional career as a photographer by starting a studio named Negative Space. He has launched another company called Corporate Image which manages the identity of the top management and spokesperson within an organization. Atul has already worked with many corporate honchos including Ratan Tata, Vijay Mallya and Anil Ambani.
Atul holds the distinction of being the first Indian to win the prestigious International Food and Beverage Creative Excellence Awards 2005, in London for his work on Kingfisher Calendar.
So these are some of the Top Photographers of India as of today. I am sure the list goes on. So who is your favorite photographer from India? and Why? Drop their names in the comments below.