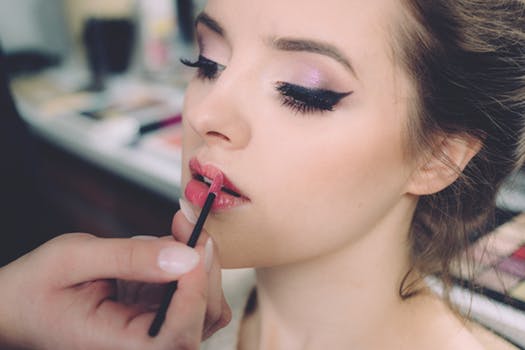 When it comes to makeup, girls have made it as their part of life. It is because makeup adds beauty to their world. Girls are always choosy compared to boys. When it comes in categories like costumes, accessories, health, cosmetics and importantly life partner! Most of them never compromise on such desired stuff. It's good, making your life perfect in all the aspects. Makeup is also one of the serious aspects to look into which makes you look awesomely beautiful. Makeup mainly benefits us on the occasions where you find the cameras. Photos are the ultimate result of your overall look. In the current fashion world, even boys concentrate on their looks. If you are decided to look special than others, you should know how to apply makeup for the occasions either it is a wedding, ceremonies, your own pre-wedding shoot, or maternity shoot and many more. Here are some few makeup tips for photo shoots to be the best by your elegant look.
How to apply makeup?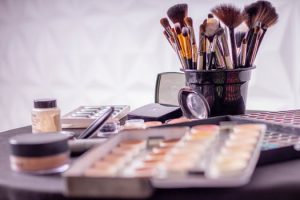 We buy lots and lots of makeup stuff by just looking at the advertisements, magazines, by your friend's suggestion or from any other source, but the sad thing is many fail while using it. Every stuff has its own features which give an extra look on the face. Everyday makeup does not go well for the photo-shoots even you look simple and beautiful. A dramatic layer is needed for the photos to look perfect. You have to consider or concentrate more on few aspects to translate well into the picture.
1. Basic is the foundation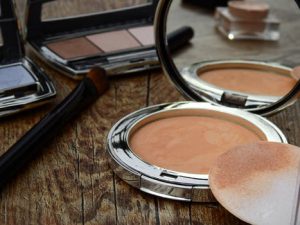 Prime thing is the primer – Apply a layer targeting your eyes, nose, cheekbones, and forehead to lighten the makeup.
Matte foundation – Apply the matte foundation for the photoshoots to avoid reflection. You have to apply the makeup evenly concentrating all the face parts and the neck too. Neck and face should have the same color to have a natural look.
Concealer – Concealer is the must if you have dark circles, spots or marks. Dab the concealer only on the dark areas, do not rub. Dab until it is blended with the makeup and dab powder over the concealer. It covers all your dark spots and gives an even skin tone.
Bronzer – A small amount of bronzer is good for the photos to highlight the sharp features of the face. Just apply around the face along with forehead and jawline.
Brighter blush – Choose a bright blush to highlight the cheek area. You can go for pink shades which gives a natural and healthy look.
2. Highlight the eyebrow and eyes
Shape your eyebrow – An eyebrow is the most highlighting part of the eyes. If u have a very thick eyebrow don't overdo it, just give a finishing line. Fill the eyebrow with the eyebrow pencil if u have a thin and light eyebrow. Give it a natural look, be very careful while drawing. There is a chance of spoiling the whole look by overdoing it.
 Eyeshadows – Apply slightly a darker shade than your skin color to get highlighted. Use a fluffy brush to have a neat and perfect look.
Eyeliner – Choose a black eyeliner for the photoshoots as it outlines your eyes. Draw a thin line before experimenting with the shapes. Make sure the shapes you draw suits your face and makeup well because eyes are the attractive part of the face.
Go for a mascara – Apply more mascara to top and bottom lashes of your eyes. If you want to put false lashes, try it. Choose a normal size lash for the natural look.
3. Last and final is Lipstick
A smile is a highlighting factor for the photoshoot. Lips shouldn't look dry or dull in the photos. Choose the color which you like and comforts you but application of lipstick matters a lot. Lips should look balanced, natural and moisture. A neat application of lipstick makes you look hotter and much attractive.
Matte lipsticks work well for the photoshoots and also the nude colors which has a stylish look.
Lip glosses also give a complete look at your lips. Use a gloss which compliments the lipstick color.
Conclusion
Makeup tips for photo shoots are very much important to highlight your beauty. It is as important as your
costumes
, locations,
props
, photographer. If you fail in one of these sectors, the picture looks dull. The above-given tips are for a natural look, it doesn't look odd. Using this makeup cover your dark circles, dark stops and chappy lips. For the photoshoots like
maternity
,
newborn photography
a light touch up must be needed because the tiredness reflects on your face. It also protects you from sunlight if it is a day shooting. While choosing a makeup brand, please choose the best one for the long-lasting fresh look. Low-quality products will have side effects which may spoil your skin.