Have you ever noticed international student photos in all those brochures promoting foreign universities and migration? They all look so happy as if they have found everything they ever wanted.
These photos will make you want to go back to school an become a student all over again.
Make a plan for life! Who wouldn't love sitting in one of the beautiful university hangouts and dream of and plan all the great things she is going to do in future.
x
Joy of learning something new. Scott Wilson, who teaches PTE at Sure Way English says learning English online, whether for one or for an exam like PTE, opens up a whole new world!
Long unending walks with friends and by yourself. Soak in the greenery, the closeness to nature before the everyday work grind as a professional in a concrete city.
Do things just for the heck of it! Stand anywhere, sit anywhere, no explanation needed. Students after all are just learning!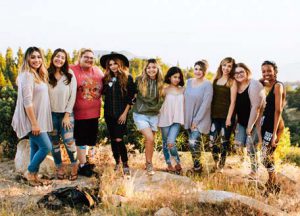 Friends, Friends and Friends! It's true, the friends you make in school will be the ones you remember forever. They are the ones you will turn to when life gets tough.
Need any more reasons to go back to school? We are sure you don't!