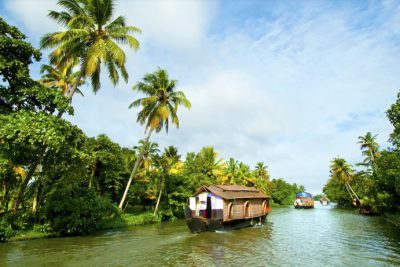 Everyone once in his/her lifetime has gone crazy over getting the fancy camera and clicking random pictures of leafs and coffee. While you grow up, keep these things aside and explore the beautiful country India with your camera to capture the moments that you will always cherish when you get old. There are plenty of Photogenic Holiday Destinations In India that you would love to experience and get it clicked in your camera. Have are some amazing photogenic holiday destinations you need to see.
Photogenic Holiday Destinations In India
Ladakh:
The land of Ladakh is magical, standing besides the Pangong Tso Lake with blue waters and experiencing the scenic beauty of the place, you would just love to capture the beautiful landscapes and would never forget this experience in your lifetime. It is also a large tourist attraction attracting a large number of adventurous tourists and travelers.
Alleppey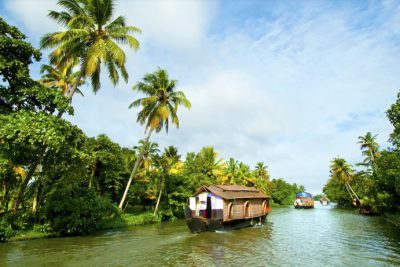 Allepy is the place of houseboats; it gives a perfect picturesque of lush green sights and palms on both sides. The eyes capture amazing countryside of Kerela. A lot of travelers visit this wonderland also called to be "Gods Own Land'. If you are a traveler and loves photography, this place is for you and if you are planning your visit anytime soon, book your tickets early and also save with coupons at MyCouponpromotion on your hotel and flight bookings.
Also Read: Photography places in Bangalore
 Taj Mahal, Agra
An epitome of love, The Taj Mahal is the 17th Century monument and also a UNESCO world heritage Site. It is among the most photographed monuments in the world. This spectacular monument was built by Mughal Emperor Shah Jahan in memory of his beloved wife Mumtaz Mahal. The stunning sunset views near the Taj are just magical.
Badami
Badami is an ancient place that lies in the Bagalkot District of Karnataka, this place is ancient enough and was the capital of Chalukyas, it has some beautiful rock cave temples that need to be seen and experienced. You will be definitely be inspired with the grandeur of this World Heritage Sites that you will store and collect these pictures as your best work.
Andaman and Nicobar Islands
The coastal area of the Andaman and Nicobar is well heard, these are among the seven union territories in India. These islands are formed in the Arabian Sea and offer stunning beaches that attract many tourists and is a perfect stop for photographers. It has amazing stretch of flora and fauna that gives wonderful feeling and mesmerizing experience that you should see at least once in your lifetime.