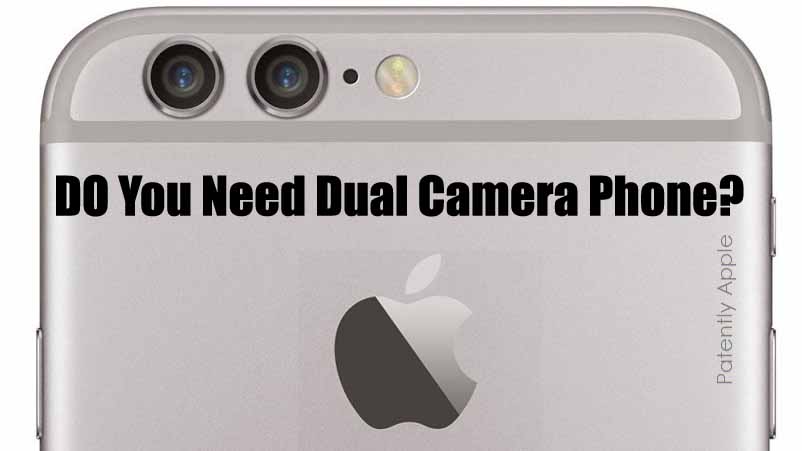 As the competition in smartphone Industry is increasing, mobile manufacturing companies are coming up with multiple add-ons on gadgets to make them look more attractive. Dual camera phone option is one such feature we noticed in recent days. Before blindly buying a dual camera phone, understand how exactly it works. In this article, we have tried our level best to explain the Difference Between a Dual Camera Phone and a Single Camera Phone.
Difference Between a Dual Camera Phone and a Single Camera Phone
1. Archive Blur background – Bokeh Effect:
It was difficult to achieve background blur effect (Bokeh effect) on mobile phones as they do not have required lens setups. DSLRs have different lens setups which help sensors to capture the image with bokeh effect. The depth of field can be achieved easily on DSLR camera and Lenses. With the latest dual camera phone feature on Smartphones, now users can take pictures with bokeh effect

2. Increased Zoom Capacity:
Dual camera option allows users to have control on Optical Zoom which enhances zoom capacity on the device. Optical Zoom can produce better quality close up images without losing clarity or pixels. The dual lens on a smartphone, provide 2 focal lengths, with 1x and 2x magnification.
3. Wide Angle:
On DSLR cameras, separate wide angle lenses are used capture wide angle pictures. With dual lens camera options, users can now capture pictures with wide angle framing on smartphones.
4. 3D Images: 
Dual camera phones can produce images with 3 D effects. Technically it may not be very useful for users but those who are into 3D design and modeling can get benefit out of it.

5. Photo Merge :
Photo merge option with dual camera phones can enhance image quality which results in the Best Quality Output. Two different dimension images can be captured using same lighting control and later on it can be merged using photoshop or any other photo merge applications.
To Buy Dual Cameara Phones from Flipkat and Amazon Click on the buttons below:
We have read about difference Between a Dual Camera Phone and a Single Camera Phone. Now the question is it should you really invest high money in buying these dual camera phones? We would ask you to reconsider it because with the extra money you are paying for these features can be used to invest in buying a DSLR which will have even more additional features and controls.
Hope you found this article useful, Read our other article on Best DSLR cameras under 30,000
Share your feedback below
Cheers!
Reviews and Ratings
Summary
This article Titled Difference Between a Dual Camera Phone and a Single Camera Phone Gives best knowledge to readers.
Authors of Photopedia gives 4.3 Out of 5 Rating.